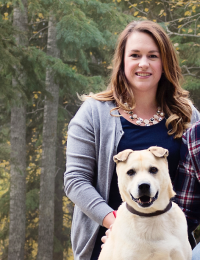 Registered Veterinary Technician
Chelsey graduated as an Animal Health Technologist for Olds College in 2008, she joined LVC that same year. She grew up in Sylvan Lake and now lives in Red Deer with her husband and their dog "Charlie'. Charlie is a lab/sharpei cross, he was adopted from the Animal Health Technologist program at Olds College.
Chelsey's special work interests include Dentistry and Preventative medicine.